Even though I wasn't in London for very long I wanted to try and squeeze in as much as I could, whilst I was at the bloggers picnic I asked some of the girls for a recommendations on a good place to eat as travelling most of the day had made me starving. I'd never heard about MEATmarket before however I was told it was the sister restaurant of MEATliquor and since we weren't already there queueing it was doubtful that we were going to get in, therefore with a hungry boyfriend in tow we headed to MEATmarket and boy oh boy did we get lucky as there was a free table and no queue.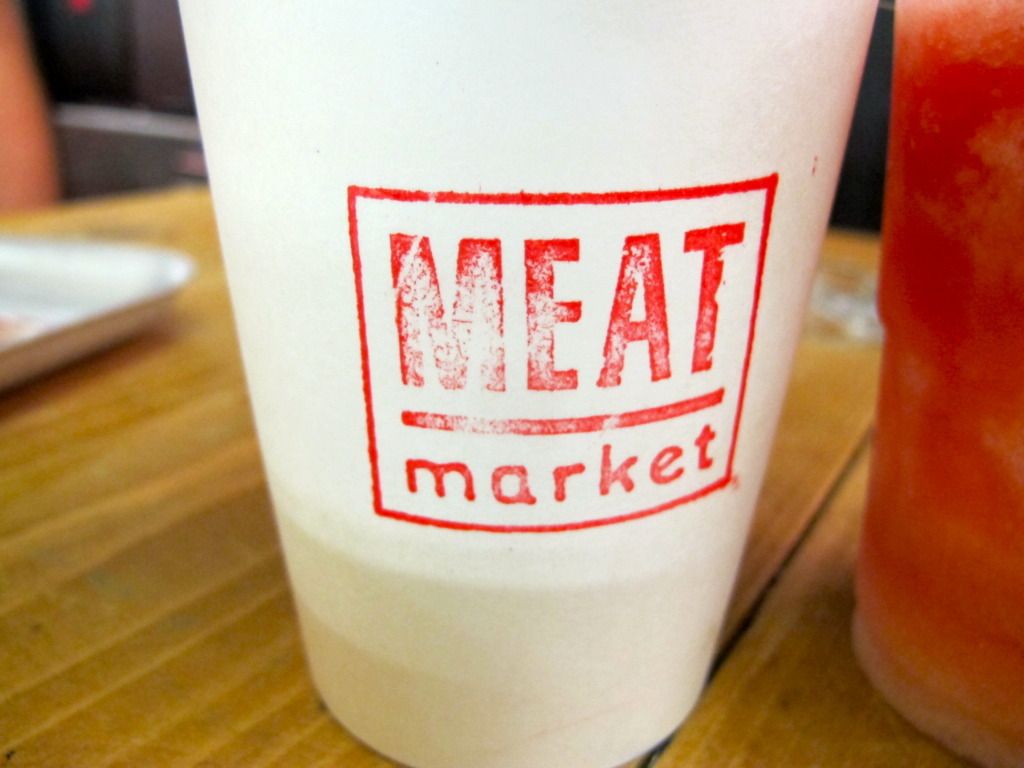 It's quite a simple menu to get food out sharpish and be able to feed hungry customers quickly. I went for the Double Bubble, fries and what can only be described of as a slightly fruity/ pina colada frozen alcoholic slush puppy. I can assure you it was heavenly.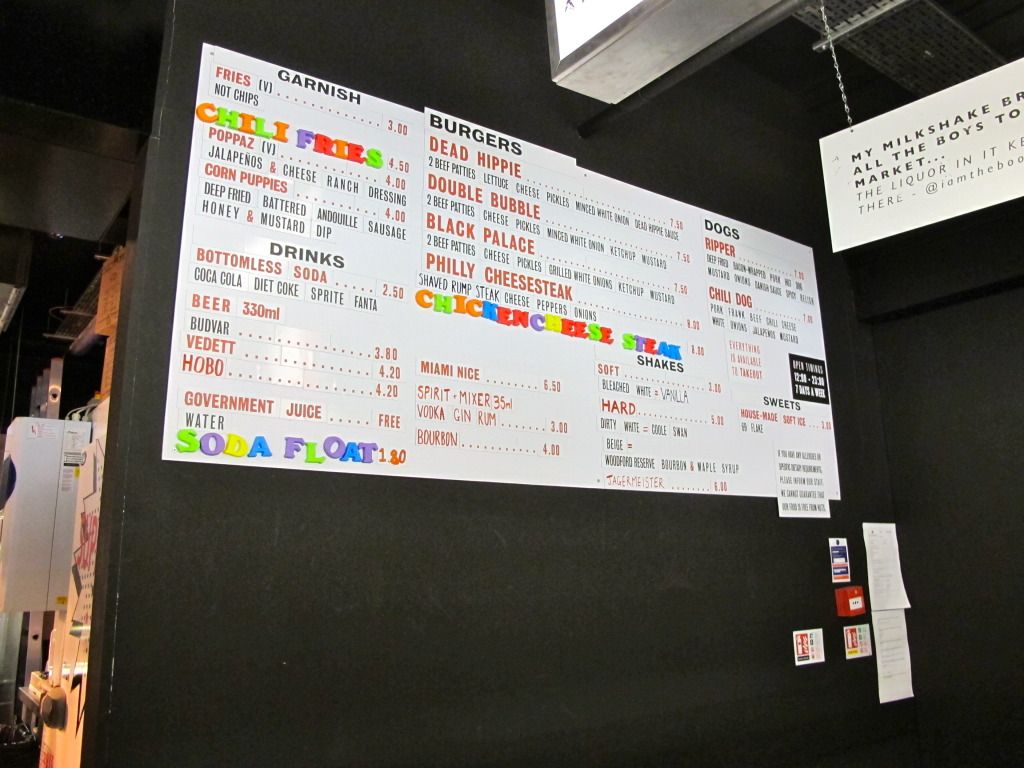 The food had arrived in no time and we had been told to take the burgers out of the papers as soon as possible to prevent them from going soggy. FYI I was already 1 bite into mine by the time this photo was taken.
It isn't really that much to look at but let me tell you it's up there in one of the best burgers I have ever eaten. EVER.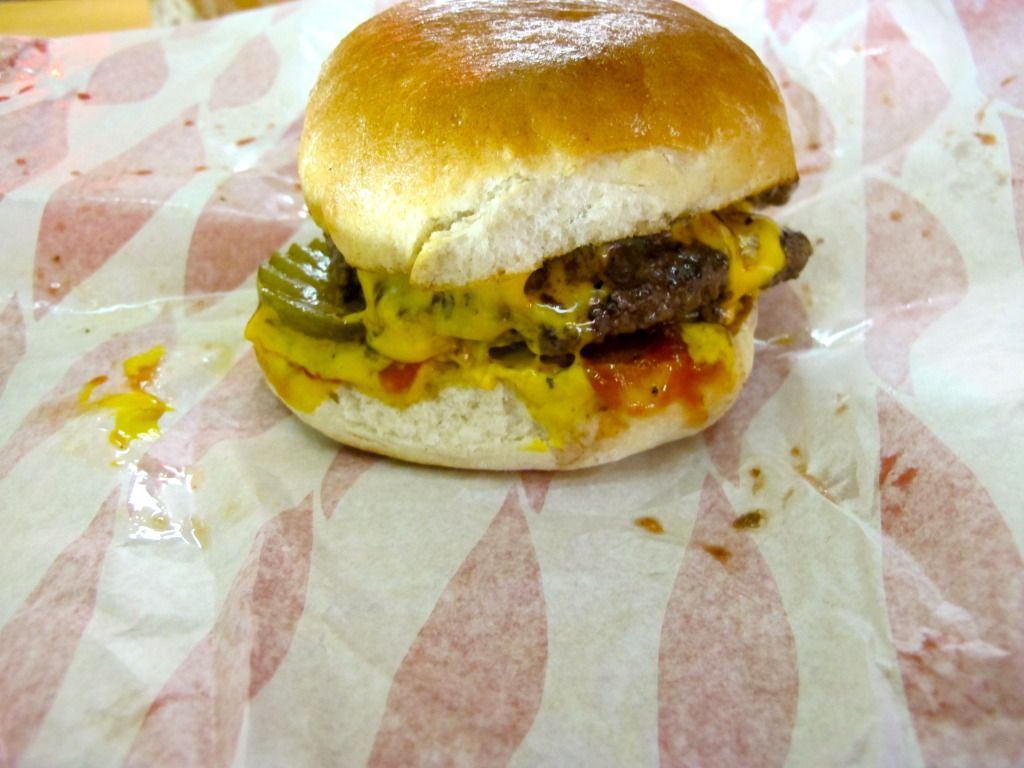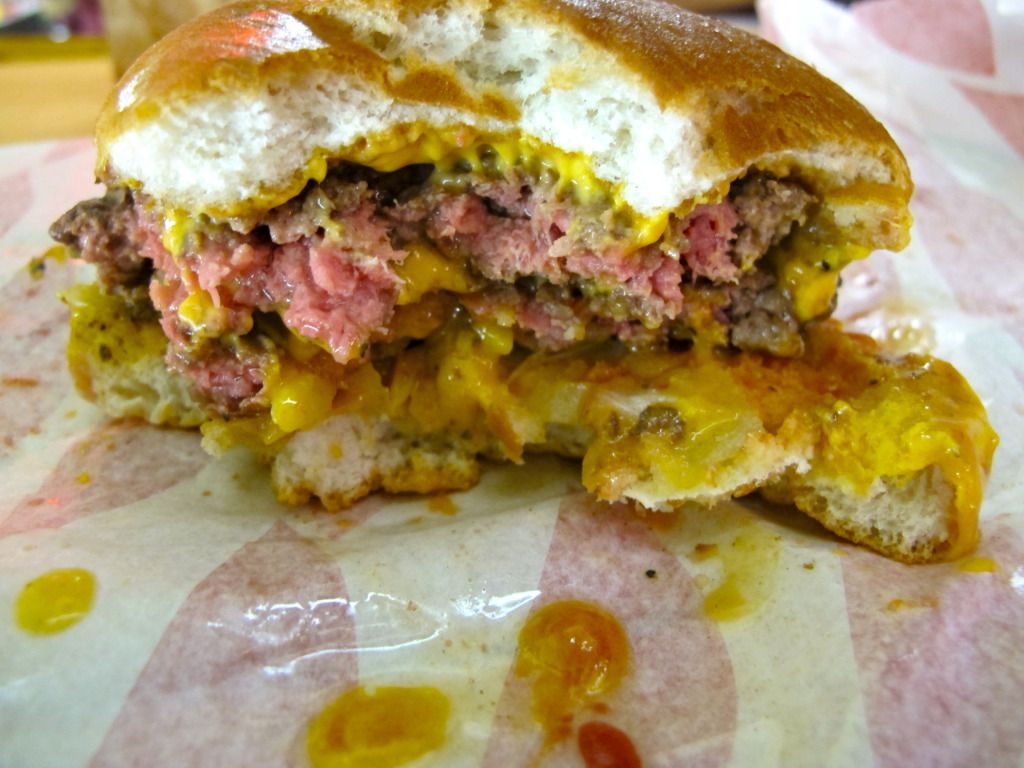 Thank you for having us MEATmarket we'll be back the next time we're in town. If you want to head to Meat Market you can find them at: