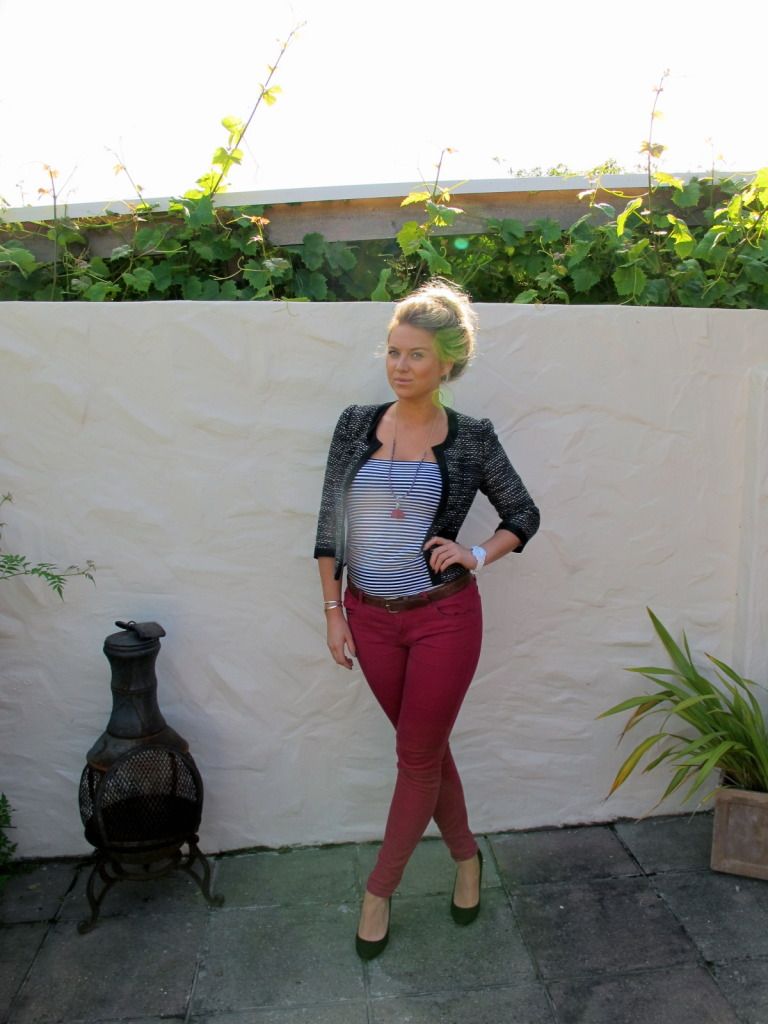 Jacket: Primark
Bandeau: Topshop
Belt: Vintage
Jeans: New Look
Shoes: Primark
Jewellery: Ice Watch, Gifts, Accessorise
I think I took these photos a bit too late in the day as there is lots of light dots and lens flares in the images however I really like how they turned out. I usually don't wear a multitude of things from Primark, but I quite like how this look works.
I'm getting quite excited about lots of things that are in the pipe line at the moment. What with ski seasons, trips away, the sun possibly making an appearance this summer, and lots of new possibilities with work it's just all very new and it's keeping me on my toes (in a good way of course).
Need to book my flights to be in London for the 21st for The Bloggers Picnic. Is there anyone that I might know that's going? I'm quite nervous at the thought of knowing nobody. Let me know if you are!
xoxo